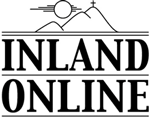 Inland Online is available to all of our Members. Inland Online is an easy way to access your account information from the comfort of your own home.
Affect transfers from linked accounts, verify deposits, obtain a history of account activity or list the last checks written. You can also make a loan payment...it's all at your fingertips!
We strive to make your online experience an easy one. There are a number of things you can apply for online. Check out our online applications for access to our products 24 hours a day.
We have made it easy for you to email any of our staff or specific departments by using a simple form that looks like your common email application.
Please send us your feedback about our web site.